Avida Health and Japanese listed company – PharmaFoods International (PFI) held a grand signing and unveiling ceremony in Shanghai on the establishment of joint research institute known as Centennian Lab. Centennian Lab will be focusing on the research and development of beauty from within product and functional food, covering the areas of whitening, anti-glycation, anti-photoaging, anti-oxidant, hormonal regulation, weight management etc.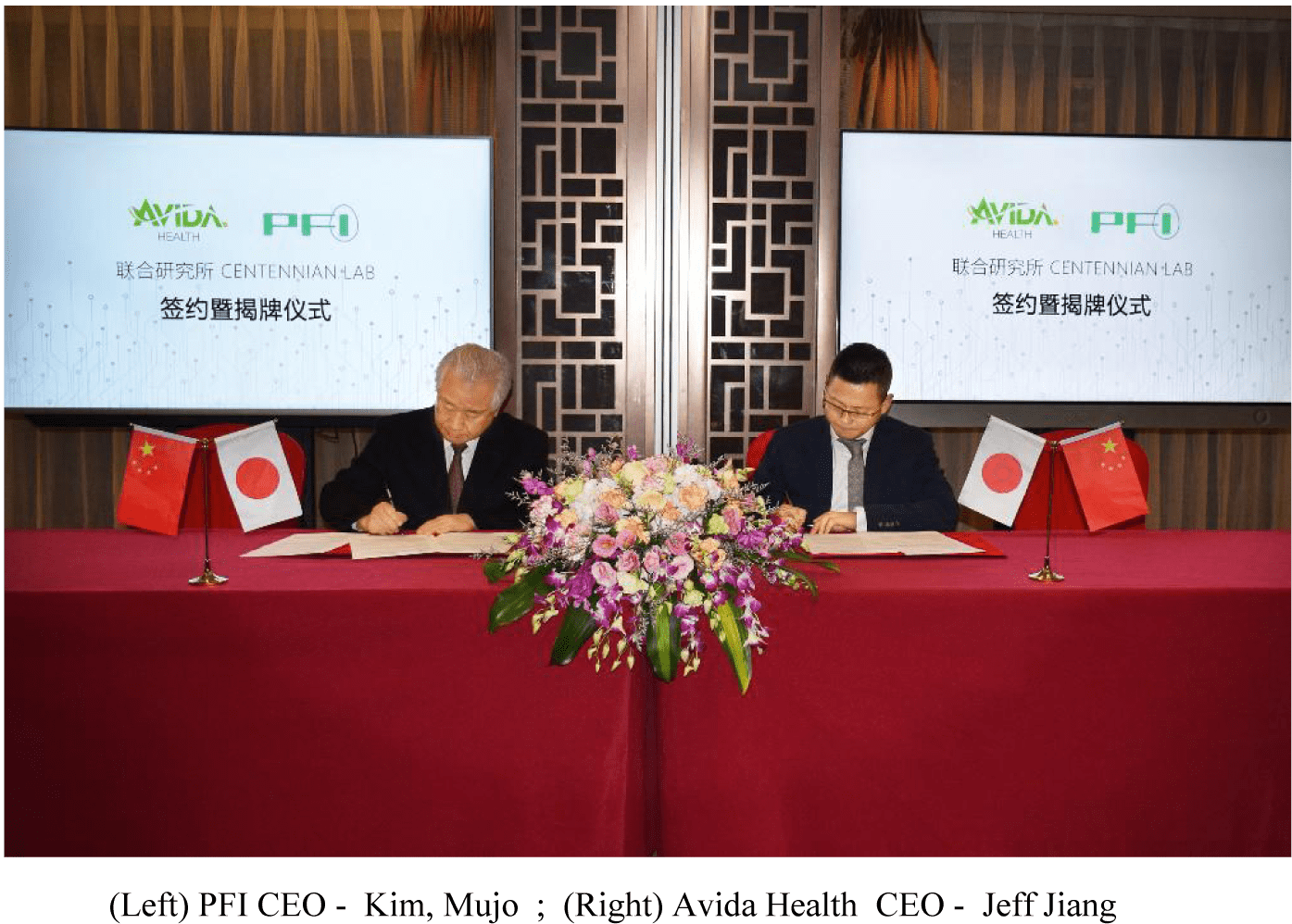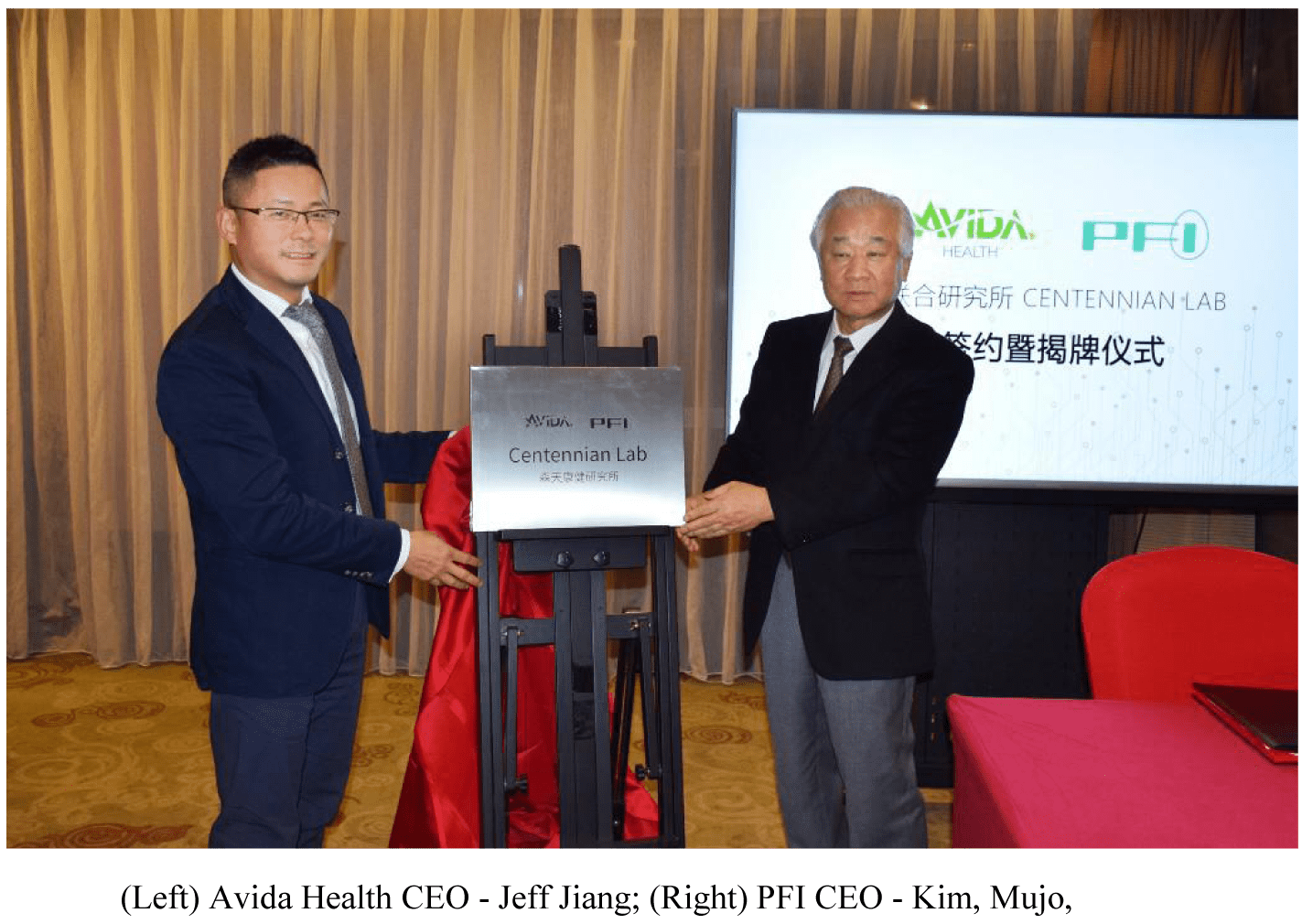 Avida Health is a Singapore company engaged in dietary supplement research and vertical integration of related supply chains. It has six subsidiaries in China, the United Kingdom, Spain, Australia, the United States and other countries, with operations in more than 40 countries. With world-class branding and scientific innovation, Avida Health is committed to developing science-based health products and providing health solutions and related supply chain solutionsto business partners.
PFI is a Japanese research and development company listed in 2006, developing functional food ingredients acting on three key elements known as immunity, nerve system and aging in maintaining health and promoting wellness. PFI pursue the fusion of pharmaceuticals and foods, hoping to materialized food ingredient with clear health benefits that improve quality of life.
The cooperation between the two companies, has not only strengthen the relations, but also complements each other strengths, aiming to achieve long term development contributing to the market demand.
Additionally, with the increase of purchasing power and improve quality of life, demand for beauty and health product for female's market have grown significantly over the years. Particularly in Japanese market, it is observed that oral beauty products rank among the top three in the series of dietary supplement, with market scale exceed USD$15 Billion. However, behind the fast-changing market demand, the requirements for systemic supply chain with innovative and scientific proven products are also increasing.
Thus, Centennian Lab was established in the context of the aforementioned market. With the philosophy of serving the health, beauty and happiness of women across the globe using safe, functional and innovative oral products.
For more information on Centennian Lab, please kindly contact via email at info@avida.sg